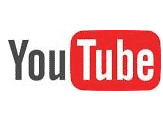 Unless you have aspirations to be nominated for an Actors Guild Award, most people do not have a strong desire to get in front of the camera. As such, most businesses opt out of utilizing YouTube as a means of marketing themselves online. However, there are many ways to create an appealing video without having to actually have face-time on that video.
Technology today is about easily accessible, engaging and attention grabbing content. Utilizing images and music to draw your audience in, can be increasingly effective, and require no need for a scripted video of a business owner talking about their product or service.
At Net360 Solutions, we utilize industry leaders in their field, and compile video content that has viral capabilities. Growing, not only your YouTube audience, but engaging your Facebook followers as well.
Streamlining all your social media portals is an excellent and efficient way to grow your online audience, and be an inviting way to ensure your clients and customers coming back to check up on your latest content.
This is ahead-of-the-curve thinking for most small businesses, but will give you an edge against your competition, and provide you with valuable content that Google deems important and necessary in your rankings.
Copy Cat
There is no need to reinvent the wheel. As much as your content needs to be unique, your concept does not. Modern marketing calls for humorous, even slightly weird, and also useful insights. This is the type of content that gets shared with others (goes viral). So if you have a selection of favourite YouTube videos that have high rankings, great comments and a following of subscribers …share them with us, and we can emulate the idea behind it.
Keywords Are Key
Even though YouTube is a "spoken word", keywords can still be utilized, which adds to your SEO content. Don't be under the misunderstanding that YouTube holds entertainment value only …it is also a tool in which to get your Google rankings up.
Call To Action
A "call to action" is an imperative part of your online process. Without it, people come, see …but your business does not conquer this useful medium.
There is nothing wrong with ASKING people to rate your video, follow you on Pinterest, like you on Facebook, subscribe to your blog posts, create a comment, share your post …the list is endless as it pertains to social media, on how you can engage you audience who -in turn- interacts with your content.
From your website, to your YouTube account, to your Facebook page, to all your other social networking links …the operative word is LINKS. All these online mediums link together creating a web of SEO content, all of which Google responds to.
So don't be afraid to diversify you content within a variety of social mediums. We have the expertise, you just need to share in the vision …and watch your online presence make a stand!