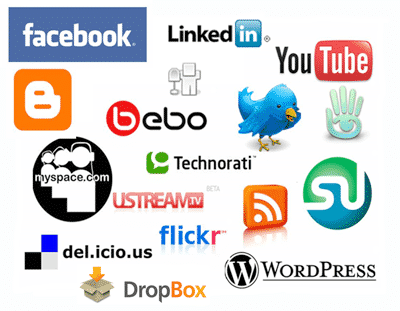 Adapting to the online world is vital when it comes to digital marketing, and staying on top of the latest trends is imperative when trying to keep your business on par with or exceeding your competition. Which is why Net 360 Solutions would like to share with our reading audience these '7 Biggest Digital Marketing Trends Worth Noticing in 2019'.
Understand the Lasting Effect of an Online "Trend"
Often people think of a trend as a passing phase; a style or idea that will come and go as the population sees fit. But when it comes to the online world of digital marketing, trends are an important process to pick up and implement in order to stay a part of the ever-changing landscape pertaining to how customers search for businesses, as well as how you are perceived as a company.
Realize the Imperative Nature of Authenticity
It seems like a contradiction in terms to use such things as 'social media' and 'authenticity' in the same sentence. But it's true; when it comes to your digital marketing agenda – from your email campaigns to your blog content, your social media posts to your website content, being AUTHENTIC matters to modern consumer.
There are now large groups of savvy and sensitive buyers who will choose to buy their products and services from company's who are culturally aware, globally conscious and community minded in the way they do business, making everything such company's do online, relevant to their buyers.
Voice Search Capabilities are an Emerging Trend 'Must'
3.5 billion searches are reportedly done every day using voice activated prompts, and unless your business is set up with the correct SEO dynamics, it won't be on the list of businesses (which are still very few within these type of search parameters) that pop up.
Although the UX (User Experience) plays a huge and growing role in online customer relations, your SEO still very much plays a role in your Google search too, and staying on top of these trends matters.
Your Customer's Online Experience Matters
In the online world, there's something known as an "Augmented Reality" and a "Virtual Reality". People who go online for any number of things are looking to be quickly engaged and actively participating in brands. Which means you have to be aware of your customer needs and implementing ways for those needs to be met through your various digital marketing efforts.
Giving the customer the ability to try on clothes or arrange furniture without leaving the comfort of their home, is something big businesses are doing, giving buyers the ability to experience what once could only be done through an in-person experience.
Creating these online experiences is a booming and still growing (albeit quickly) marketing tool for businesses, and if you are able to tap into them – it's a choice trend for 2019.
Create Micro-Moments to Maintain Attention
Micro-Moments are another way consumers are staying engaged with content. With so many advertising campaigns coming at the general public through outdoor media, print, TV, radio, and online – they are tuning out the noise and turning off the ads at every capable turn. Which is why micro-moments have become the template for gaining a consumers attention.
With over 3-hours a day spent on our smart phones in North America, your buying audience is already on the device that provides the opportunity to appeal to their likes through micro-moments, and done correctly – it works!
Research shows that people will turn to their smart phones to ask a question, look up items, research a company and so on. Making each of these moments an important one for you to capitalize on in the most positive way.
Whether offering a short engaging video, a visually appealing image, or a "must-have" buying opportunity or promotion that captures a buyer's interest, creativity in short, visually consumable bites is key, as buying decisions are often instant.
Creating an environment that allows for a quick buying decision will mean the different between acquiring customers, and dissuading them, giving you seconds to make your impression, offering your buying audience exactly what they need when they needs it – up front and still personal.
Social Media is Still a Thing
It may come as no surprise, but yes – social media is still a massive influencer to your buying audience.
With 3.2 billing social media users online, which equates to a whopping 42% of the buying market, these numbers can't, and shouldn't, be ignored. Even if you are a local business marketing to local buyers, the global community stats is also reflected in the buying habits of your local community.
Social media is a daily routine for most people – teens, young adults and seniors alike, so staying on top of this ever-changing platform is important when it comes to marketing your company efficiently within the demographics, psychographics and geographics of your choosing.
No longer is simply having a "presence" an acceptable social media norm for a business. Rather, it is important that you are hitting on all social media marketing fronts including: Facebook, Instagram, Pinterest, YouTube, Blogs – repurposing your content on multiple platforms that are relevant to your business sector.
If your company hasn't had a very big presence in any of the above listed platforms, now is definitely the time to begin your Social Media Marketing strategy for 2019 – and Net 360 Solutions would be thrilled to help.
Ensure you choose a Digital Marketing Company in Langley, such as Net 360 Solutions, who can keep your company trending and relevant and maximize your online space, making an impact with those savvy buyers seeking you out!