HOW DOES YOUR WEBSITE VIEW ON MOBILE DEVICES?

"We're seeing more than half of all web traffic now coming from smartphones and tablets." – Google – May, 2016
Insuring that your website is "mobile-friendly" is now more important that ever. Google has been giving preference in search to mobile-friendly websites since early 2015. (view article)
Why does Google give ranking preference to mobile-friendly websites? because they know that most people will usually (& immediately) leave a NON mobile-friendly website due to a poor user experience, and its their mission to provide their searchers with websites that provide a good user experience. Since their users are also your potential customers, it makes sense to be mobile-friendly.
Below are just a few examples of websites we've designed to be mobile-friendly for smart devices such as smart phones. If you would like for us to create a mobile-friendly website for your company, please contact us and we'll be happy to provide you a quote!
Lite Access Technologies INC.
Blue Moon Plumbing
Bova Projects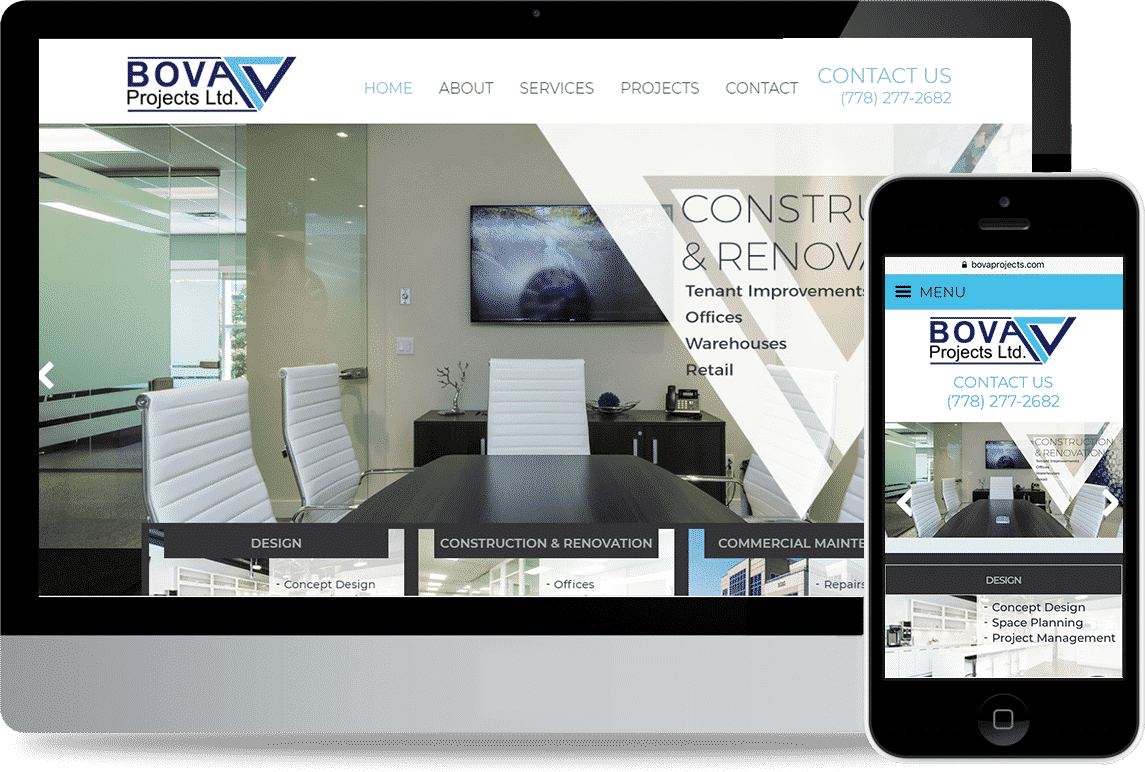 Arrow Physiotherapy and Pain Clinic
Langley Notary Public